The Butler is in theatres now, and it's getting mixed reviews. Oliver Gettel, of the LA Times writes: "The year's first serving of Oscar bait has arrived on a silver platter in the form of "Lee Daniels' The Butler," a star-studded historical drama starring Forest Whitaker as an African American butler working at the White House through multiple administrations, set against the arc of the civil rights movement. Thus far the film has earned positive, if somewhat ambivalent reviews, with critics praising the strong ensemble cast for helping to ground writer-director Daniels' melodramatic flair. In a measured review, The Times' Kenneth Turan writes, "'The Butler' is neither as good as it might have been nor as bad as survivors of 'The Paperboy' may have feared. An ambitious and overdue attempt to create a Hollywood-style epic around the experience of black Americans in general and the civil rights movement in particular, it undercuts itself by hitting its points squarely on the nose with a 9-pound hammer." Sounds like it's definitely worth a watch. Particularly if you're a Whitaker or Winfrey fan. The show starts at 9:30 PM
---
Here's What You Do does a new day plan every day.
Like us on Facebook below to get updates on your Facebook page.
Or, you can subscribe by e-mail to get Here's What You Do day plans
as soon as they're published.
---
Here's what you do on Tuesday, September 10, 2013
First
Hugh's Breakie at Empire State South
At Empire State South, Hugh's Breakie rules. Named after Chef Hugh, it's a simple breakfast of great local ingredients. Grilled bread. Local Cheese. Fresh fruit. Butter & Jam. Perfect accompaniment to sitting at a table with your iPad and the New York Times. Have some fresh squeezed OJ and coffee with it, it's a great start to the day.
Second
Fruitvale Station at Midtown Cinema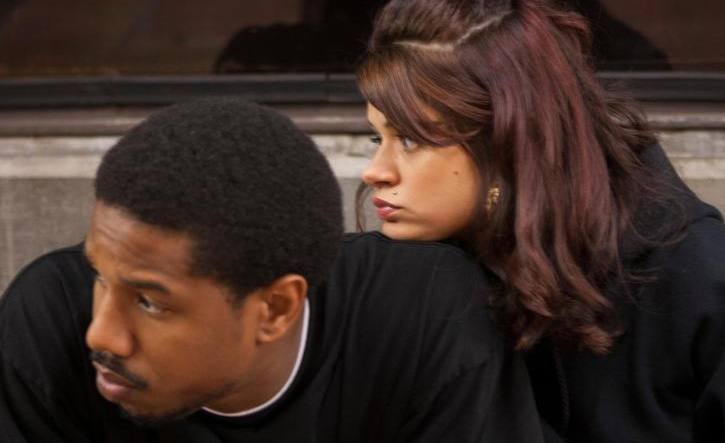 Winner of both the Grand Jury Prize for dramatic feature and the Audience Award for U.S. dramatic film at the 2013 Sundance Film Festival, writer/director Ryan Coogler's Fruitvale Station follows the true story of Oscar Grant (Michael B. Jordan), a 22-year-old Bay Area resident who wakes up on the morning of December 31, 2008 and feels something in the air. Not sure what it is, he takes it as a sign to get a head start on his resolutions: being a better son to his mother (Octavia Spencer, The Help), whose birthday falls on New Year's Eve; being a better partner to his girlfriend Sophina (Melonie Diaz), who he hasn't been completely honest with as of late; and being a better father to Tatiana (Ariana Neal), their beautiful four year-old daughter. Crossing paths with friends, family, and strangers, Oscar starts out well, but as the day goes on, he realizes that change is not going to come easily. His resolve takes a tragic turn, however, when BART officers shoot him in cold blood at the Fruitvale subway stop on New Year's Day. The show starts at 1:25 PM
Third
Time for an afternoon sleep...
Health matters.
Fourth
Hal's Filet at Hal's
Best Filet in town. Brushed with clarified anchor butter during searing, and finished off in a 800 degree oven, this is a wonderful star of your dining experience.
Fifth
The Butler at Phipps Plaza Cinema
Enjoy!! The show starts at 9:30 PM