HWYD Atlanta
Quills at 7 Stages: Thursday, August 29, 2013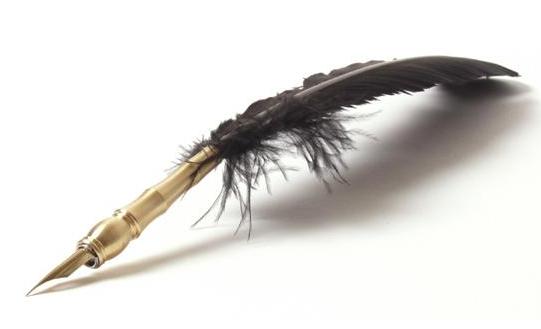 In Doug Wright's Obie Award winning play, The Marquis de Sade has enraged all of France by smuggling tales "so pornographic that they cause men to murder and women to miscarry" from his cell at Charenton Asylum. The Abbe de Coulmier, a gentle humantarian, is ordered to restore control through more medieval means. But for a man with the Marquis' unique tastes, will punishment serve as a deterrent? How else can a tale in the Marquis' world end but in chaos and catastrophe? Raw, wickedly funny, often disturbing and sometimes even sentimental, this is a show that should not be missed; except by children and the easily offended. It is recommended for mature audiences only. The show starts at 8:00 PM
---
Here's What You Do does a new day plan every day.
Like us on Facebook below to get updates on your Facebook page.
Or, you can subscribe by e-mail to get Here's What You Do day plans
as soon as they're published.
---
Here's what you do on Thursday, August 29, 2013
First
Breakfast buffet at Whole Foods
Breakfast at Whole Foods. That's right. Perfect way to start a busy day. Especially if you have grocery shopping in mind. Head on over to Whole Foods in Buckhead and get a plate of breakfast at the hot bar. Eggs. Bacon. Biscuits. Bagels. Lox. Cream cheese. Coffee. Fruit. French toast. Quiche. It's all good. Take your iPad and make your grocery list while you chow down. $10 per person.
Second
Picturesque: A Contemporary Photography Exhibition at The DeFoor Centre
Students of the commercial photography program of Gwinnett Technical College will present their portfolios of various genres. The students have recently completed a two-year program and are now showcasing their best and most creative images. The exhibit also includes local aspiring artists Anderson Smith, Jason Key, Sara Williams and Vicki Bethel. This is a beautiful body of art. Come see! Free The show starts at 10:00 AM
Third
Siesta...
You need your rest for tonight.
Fourth
Quills at 7 Stages
Enjoy!! The show starts at 8:00 PM
Fifth
Beef Tagliata and Spaghetti and Meatballs at La Tavola
Remember that scene in Ratatouille, when the critic taste the pasta and it takes him back to when he was a little boy in his mom's kitchen? Enter the spaghetti and meatballs at Tavola. Not quite the same as Mom used to make. Better. Start off with the beef tagliata; a plate of arugula topped with lazer thin slices of charred eye of round and parmigiano cheese, and drizzled with lemon vinagretter. Pair with a spicy zinfandel. It's a simply delicious meal.