HWYD Atlanta
Djembe Drum Class at Leafmore Clubhouse: Monday, August 26, 2013
Did you know that Atlanta is home to some masters of west African drumming? These are folks who spent years and years in that part of the world, learning the craft. And, they've brought it back to Atlanta, and wanna teach it! How. Lucky. Are. We?! I've been to one of their performances. Primal and raw and soulful and energy and love. They remind you that you have a soul, and it wants to move. So, learn to play the drums today. The classes are kid friendly. So, grab your favorite son, daughter, niece, nephew, or just some kid you know, and head on over! It's held by DrumRise, and it's at 7:00 - 8:15 Monday night at Leafmore Clubhouse in Decatur. Note that you have to sign up at drummingatlanta.com, and that you have to let them know you are doing a drop-in class and that you need them to bring you a drum. ($20 per person for drop in. $75 for 5 classes). The show starts at 7:00 PM
---
Here's What You Do does a new day plan every day.
Like us on Facebook below to get updates on your Facebook page.
Or, you can subscribe by e-mail to get Here's What You Do day plans
as soon as they're published.
---
Here's what you do on Monday, August 26, 2013
First
Organic steel cut oatmeal at Empire State South
Wanna get health. Organic steel cut oatmeal will get you on the way. Of course, honey might not help. But it's organic, and just use a little. A perfect solution. Have it with a hot cup of Irish breakfast tea with milk and sugar. Now you're ready for the day.
Second
Fruitvale Station at Midtown Cinema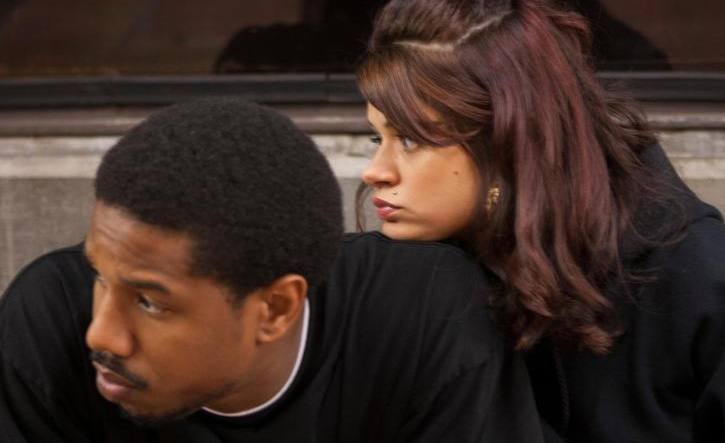 Winner of both the Grand Jury Prize for dramatic feature and the Audience Award for U.S. dramatic film at the 2013 Sundance Film Festival, writer/director Ryan Coogler's Fruitvale Station follows the true story of Oscar Grant (Michael B. Jordan), a 22-year-old Bay Area resident who wakes up on the morning of December 31, 2008 and feels something in the air. Not sure what it is, he takes it as a sign to get a head start on his resolutions: being a better son to his mother (Octavia Spencer, The Help), whose birthday falls on New Year's Eve; being a better partner to his girlfriend Sophina (Melonie Diaz), who he hasn't been completely honest with as of late; and being a better father to Tatiana (Ariana Neal), their beautiful four year-old daughter. Crossing paths with friends, family, and strangers, Oscar starts out well, but as the day goes on, he realizes that change is not going to come easily. His resolve takes a tragic turn, however, when BART officers shoot him in cold blood at the Fruitvale subway stop on New Year's Day. The show starts at 1:25 PM
Third
Nap time...
Naps are good for you.
Fourth
Manchego Mac & Cheese at Iberian Pig
Sometimes, a bourbon and some mac & cheese is just the ticket. Try an Ephram Craig and the manchego mac & cheese at the Iberian pig. Best had when sitting at the bar. A perfect happy hour.
Fifth
Djembe Drum Class at Leafmore Clubhouse
Enjoy!! The show starts at 7:00 PM
Sixth
Hal's Filet at Hal's
Best Filet in town. Brushed with clarified anchor butter during searing, and finished off in a 800 degree oven, this is a wonderful star of your dining experience.