Gipsy Kings at Chastain Amphitheater: Friday, August 9, 2013
The Gipsy Kings take the stage at Chastain. And, it'll be a great show. The band members hail from the gypsy settlements in Arles and Montpelier in the south of France. They include singers and guitarists from the Reyes (Canut, Nicolas, Pablo and Patchai) and Baliardo families (Diego, Paco and Tonino). Lead singer Nicolas Reyes is the son of famed Flamenco singer José Reyes, who, with Manitas de Plata, sold millions of records in the 1960s and '70s. The band's vigorous guitar work and passionate vocals are the trademarks of an indigenous musical tradition known as "rumba flamenca." Treat yourself to a wonderful show. The show starts at 8:00 PM
---
Here's What You Do does a new day plan every day.
Like us on Facebook below to get updates on your Facebook page.
Or, you can subscribe by e-mail to get Here's What You Do day plans
as soon as they're published.
---
Here's what you do on Friday, August 9, 2013
First
Hugh's Breakie at Empire State South
At Empire State South, Hugh's Breakie rules. Named after Chef Hugh, it's a simple breakfast of great local ingredients. Grilled bread. Local Cheese. Fresh fruit. Butter & Jam. Perfect accompaniment to sitting at a table with your iPad and the New York Times. Have some fresh squeezed OJ and coffee with it, it's a great start to the day.
Second
Fruitvale Station at Midtown Cinema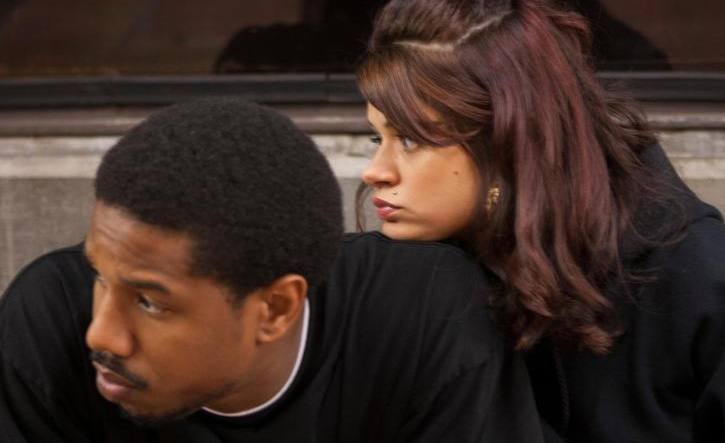 Winner of both the Grand Jury Prize for dramatic feature and the Audience Award for U.S. dramatic film at the 2013 Sundance Film Festival, writer/director Ryan Coogler's Fruitvale Station follows the true story of Oscar Grant (Michael B. Jordan), a 22-year-old Bay Area resident who wakes up on the morning of December 31, 2008 and feels something in the air. Not sure what it is, he takes it as a sign to get a head start on his resolutions: being a better son to his mother (Octavia Spencer, The Help), whose birthday falls on New Year's Eve; being a better partner to his girlfriend Sophina (Melonie Diaz), who he hasn't been completely honest with as of late; and being a better father to Tatiana (Ariana Neal), their beautiful four year-old daughter. Crossing paths with friends, family, and strangers, Oscar starts out well, but as the day goes on, he realizes that change is not going to come easily. His resolve takes a tragic turn, however, when BART officers shoot him in cold blood at the Fruitvale subway stop on New Year's Day. The show starts at 3:30 PM
Third
Siesta...
You need your rest for tonight.
Fourth
Beef Tagliata and Spaghetti and Meatballs at La Tavola
Remember that scene in Ratatouille, when the critic taste the pasta and it takes him back to when he was a little boy in his mom's kitchen? Enter the spaghetti and meatballs at Tavola. Not quite the same as Mom used to make. Better. Start off with the beef tagliata; a plate of arugula topped with lazer thin slices of charred eye of round and parmigiano cheese, and drizzled with lemon vinagretter. Pair with a spicy zinfandel. It's a simply delicious meal.
Fifth
Gipsy Kings at Chastain Amphitheater
Enjoy!! The show starts at 8:00 PM